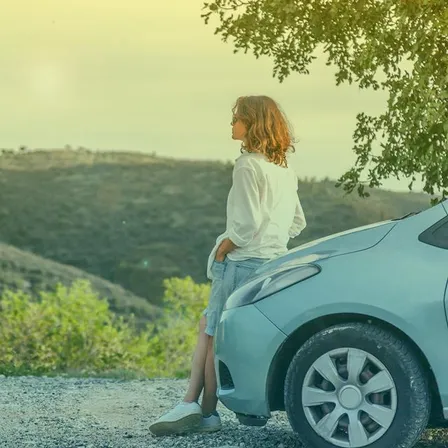 Discover the sunny side of car rental.
All-in car rental. Really everything included
No hassle on the spot
Free cancellation till 1 hour before the start of the rental
Worry-free driving at more than 8,000 locations in 120 countries
Car rental specialist for over 30 years
We arrange your car rental from A to Z.
Then you can relax about it
With a rental vehicle from Sunny Cars, holiday driving is genuinely worry-free. After all, holidays are for relaxing, not for worrying about your rental car. That's why we arrange everything for you. From the insurance and the reimbursement of your excess to our 24/7 English-speaking customer service. Our team of car rental experts will be pleased to help you get started with making your reservation, but during and after your car rental, we will be there for you too - day and night, in English.
We don't like hidden costs. That's why the price is super transparent. You'll know beforehand exactly where you stand and there won't be any hassle when picking up or bringing back your rental car.
Cancellation is free of charge until 1 hour before the start of the rental. So park your worries. Enjoy the unlimited mileage and discover where the road takes you.
All-inclusive car rental.
Knowing in advance that there will be no hassle afterwards.
Really everything you need is included in our all-inclusive car rental formula. Unlimited mileage and a fair fuel arrangement? Check. Third-party insurance of at least €10 million, damage insurance and theft insurance? Also taken care of. We even cover towing costs. In case of damage or theft, you pay the excess on the spot, which we refund to you in sixth gear when you return home. Jwindows, tires, the undercarriage or the roof of the rental car. So park your worries, because with us all-in is really all-in!
Would you like to reserve a child seat, request a border crossing, rent one way or have the car delivered to your hotel? You can easily arrange this when making your reservation. With our convenient services, you can customise your all-inclusive rental car. For example, add an additional driver, skip the queue, rent without a deposit or fill in the rental contract online. Everything is arranged in advance, so no hassle at the airport.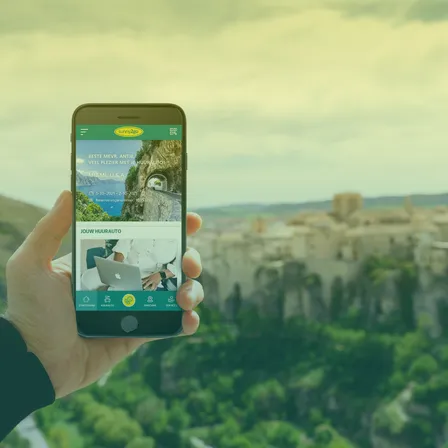 We are also there for you during your holiday!
Chat (or call) with the personal concierge service
Access to VIP lounges in case of flight delay
Never search for a parking space again
All your rental car details in one place
Sunny2go: your personal travel assistant
With an exclusive concierge service for free
Sunny Cars is not only there for your car rental reservation, but we also help you to get the most out of your holiday with a rental car. How? With Sunny2go, the travel assistant that supports you with useful tips & tricks. You can use Sunny2go free of charge during your rental period. With Sunny2go you can not only prepare your journey and quickly find details about your rental contract, but you can also make use of a personal concierge service. Just like in a 5-star hotel! So, do you want to make a reservation at a restaurant in the area, get tips for fun outings on a rainy day or find out where the nearest pharmacy is? With a simple phone call it will be taken care of immediately! Exactly as you would expect from us. Also handy: with Sunny2go's map function, you can find the best sights at your holiday destination. That way you can get the most out of your rental car holiday!