What to look out for when you are comparing car rentals
Most people just look at the shown price when they're comparing car rentals, which makes sense of course. However, it is often worthwhile to look further than that. More important than the displayed price are the specific conditions and hidden costs. This can make the final rental price a lot higher, despite the seemingly "low price". We know that we are not the cheapest, especially at first sight. But we do want to be the best and most transparent provider of car rentals. Sunny Cars is the car rental specialist and makes sure that you can get into your rental car without worries. Everything is taken care of and you are fully insured with our all-inclusive car rental formula.
Car rental insurance
At Sunny Cars all-in is really all-in! All insurances that you may need during your rental car are included, including the third party liability insurance. However, in some countries the standard third party liability insurance is not enough. Therefore we have increased it to a minimum of € 10 million. That way you always drive carefree and safely! With Sunny Cars you know in advance that there will be no hassle later on.
Is damage to glass, tires, floor and roof of the rental car covered?
Yes, it is! We even cover damage to glass, tires, the floor (including the oil sump and clutch) and the roof. Unique? Certainly. It really is an additional part of our all-in service. Actually, the name says it all: this coverage includes everything on the outside of the car. From a dent to a broken mirror. Carefree car rental is only complete when we can insure the total package. Even the oil sump and clutch! And did you lose your car keys? Then you usually don't need to worry either. You can read more about this in the specific conditions.
Excess in car rental
Sunny Cars has bought off the excess where possible. In that case there is no excess. In some countries, however, there is a local excess on the CDW (damage). But how does that work? In the unlikely event of damage to the rental car, you have to pay the excess locally. Once at home, you can declare this and we will pay you back the full amount in sixth gear.
Where will you pick up the rental car?
Also important to consider in the comparison process is the pick up location of the car. For example, will you pick up the car at an airport rental station? Or do you opt for a shuttle service to a rental station just outside the airport or for a hotel delivery, where the car is delivered to your accommodation? These are all factors that can influence the price, so keep this in mind when comparing two or more cars.
What time will you pick up and return the car?
When entering the pick up and drop off time, it's obvious to choose times as close to your flight as possible. However, you can be smarter about this. You rent a car per 24 hours. If you pick up the car at 2 o'clock, but return it a week later at 3 o'clock, it will cost you an extra day. It would be a shame if have to to pay a full rental day for just one extra hour, so pay attention to that! There may also be extra costs for pick-ups outside of opening hours. During the booking process it will be clearly indicated if there are any extra costs for picking up and/or dropping off the rental car outside opening hours. If you don't see any such costs, they aren't there either. Nice and clear!
Compare rental cars in the same category
It may sound obvious, but make sure you look for rental cars in the same category when comparing them. The category is clearly displayed in our booking tool and you can even filter on it in the menu on the left. This is very convenient to avoid comparing apples and oranges.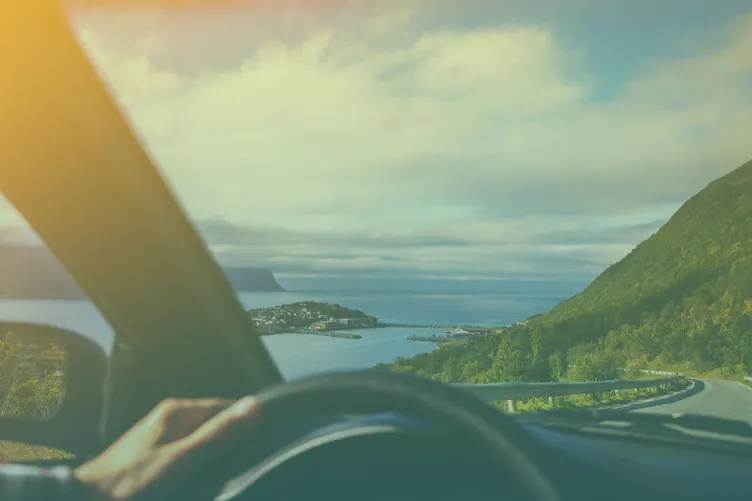 How high is the deposit?
When renting a car it's important to look at the deposit that has to be paid on the spot. The amount of the deposit can differ per option. So it's useful to keep an eye on it when making a comparison. You don't want to pay a deposit? That is also possible in some cases! Then choose our 'No security deposit' service. This service is specially designed for customers who do not have a credit card, or simply do not want to have such a large amount blocked on their credit card. This leaves enough room on your credit card to pay other, perhaps unexpected, things during your holiday.
What is the fuel arrangement?
When you rent a car, you can often choose from different refuelling schemes. You agree in advance on the fuel level (to the last drop or maximum tank) that you will use when returning the car. Not every supplier indicates this clearly, while it can easily contain hidden costs. For example, a car seems cheap, but then it turns out that you have to pay a mandatory fuel fill-up on the spot. Often even increased by so-called service costs. Then you suddenly feel cheated with that 'sharp' deal. A shame! That's why Sunny Cars offers you the standard fuel arrangement Full-Full. With the fuel arrangement Full-Full you return the car with the same amount of fuel as when you picked it up. You get the car with a three-quarter full tank, then you return the car with the same level of fuel. This is also stated in the specific conditions. Then you know for sure that it is well arranged.
Is a second driver included? Or are there extra costs?
During your holiday it is not only nice, but also fun to be able to alternate during the drive. This way the other person can also enjoy the beautiful views or take a break during a road trip. In some cases, there are costs for an additional driver. Do you know in advance that you are going to alternate with driving? Then be sure to check these costs as well! At Sunny Cars it is clearly mentioned if the price includes an extra driver. Is this not the case? Then you can also add the service Extra Driver. Otherwise you will see in the specific conditions what the costs are for adding an extra person to drive the car. These costs have to be paid on the spot.
Surcharges for certain ages
Not always clear to everyone, but at Sunny Cars it is: the surcharges for your age. Are you very young, or just a bit older? Or have you not had your driving licence long enough yet? Then it is possible that a surcharge is charged. We are very transparent about this and it is always clearly stated in the specific conditions. It's useful to know this in advance, so there are no surprises.
What is the cancellation policy and can you still change?
If your plans change, Sunny Cars changes plans with you. With Sunny Cars you don't pay any alteration fees. Cancellation is not free of charge, unless you choose for the Flexservice. In that case you can cancel free of charge up to 1 hour before the start of your rental without giving any reason. This is also good to compare. With some parties it can be quite expensive to make a change or cancel, so keep this in mind.
How is the service?
It may not be the first thing you think of when renting a car. But it is certainly not unimportant. How is the service of the party where you rent your car? If you rent from a local party, it also means that you have to deal with them if a problem or conflict arises. At Sunny Cars we are here for you 24 hours a day! You can always call the emergency number for support in English and our car rental experts are ready to help you during office hours. For all questions before, during and after the rental period we are there for you.
What else should you pay attention to when comparing car rentals?
It is often the little things that make a big difference. For example, is there unlimited mileage? At Sunny Cars this is the case, so you never have to pay afterwards for too many kilometres driven. The only extra costs that may apply are costs for extras such as the rental of a child's seat or a GPS. You always pay these at the rental station. If this is the case, we will inform you about this, so you are well prepared and don't have to deal with unexpected costs.
Compare our offer
Within our offer you can also compare cars. This is because we work with different partners, each of whom may have their own additional conditions. So don't just go for the price shown, but compare the conditions to find out if another car with your specific needs might be cheaper, for example because certain extras are cheaper. Comparing rental conditions is very easy by clicking 'compare' in the first screen. Do this for the cars you want to compare and you will get a handy overview that looks like this.