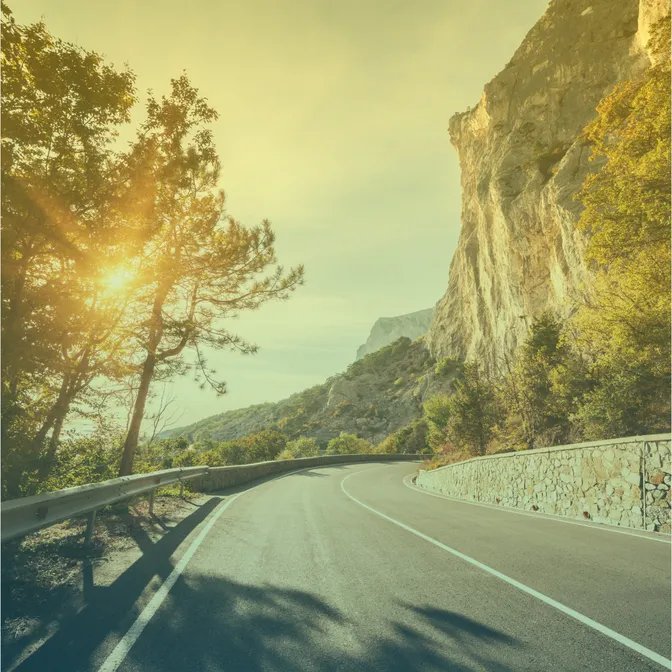 Green and sustainable mileage with Sunny Cars.
Going on holiday and discovering the most beautiful places with a rental car... who doesn't love it? But at the same time, the emission of exhaust gases contributes to climate change. If you're going on holiday, travel consciously and choose places off the beaten track and tourist hotspots. A rental car will get you there easily! Choose small accommodation, buy your souvenirs from local craftsmen and eat where the locals do. You will discover the flavours of the region and the proceeds will benefit the local economy. In short: go off-the-beaten-track with your rental car!
By adapting your driving style, you also use less fuel. And if you offset your CO2 emissions via Greenseat, you drive completely green. We'd like to tell you more about it.
Conscious choices for green driving.
When booking your rental car, you can make conscious choices to travel greener. It's always good to think about the right rental car. Are you travelling as a couple with little luggage? Then a rental car from the category Small is fine. You can also opt for a Young Car that produces fewer emissions. And do you want to go green on the road? Then choose an electric car.
Compensate your CO2 emissions.
Take the green route.
In an ideal world, we would offer many more electric rental cars. But driving electric is not practical abroad due to the local infrastructure. That's why we work together with GreenSeat, so you can offset the CO2 emissions of your rental car. This way, you can make your reservation CO2-neutral in no time. It only costs you a few euros: for a rental sum of € 350, you only pay € 1.75! With the details of your reservation, you can easily calculate the average CO2 emissions of your rental car on the Greenseat website and immediately compensate them!
With this compensation, you help fight climate change and households in developing countries get access to sustainable energy. Greenseat invests in local projects in India, Cambodia and Africa.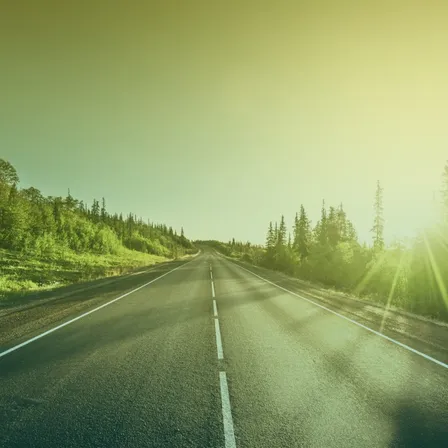 Besides making sustainable choices during your holiday, you can also consciously use less fuel and emit less CO2. This is good for the climate and your wallet. These 6 tips will help you!
6 x green tips for less CO2 emissions.
Use cruise control. At a constant speed, you reduce fuel consumption by 4 to 10%.
Save fuel by changing lanes less often or by reducing braking.
Let the car roll out when you approach a red traffic light, for example. Stationary for long periods? Switch off your car.
Change gear in time. This way, you make optimal use of the engine's power. Or choose an automatic!
Do not use the air conditioning unnecessarily. This reduces fuel consumption and CO2 emissions.
Travel light. Extra luggage means more weight and therefore higher fuel consumption.