Choose the perfect car rental category for your holiday
Of course, it's nice to drive the most beautiful car trips in a comfortable car with enough space and power. But how exactly does it work with car rental categories and how do you choose the right car category for your holiday? Let us you everything you need to know, so you can book the perfect rental car for your holiday!
You reserve a category, not a specific make or model
Before you read any further, it's important to know that you always reserve a category of car rental and not a specific make or model.
We cannot guarantee that you will actually be offered the rental car that is pictured. The rental cars do not belong to us, but to the local partner. They plan the fleet and we have no insight into it. A phone call to the local fleet provider does not help either. They do not guarantee any brand or type of car. It could be, for example, that a rental car is returned late or comes back with damage.
Do you see yourself driving through the Italian countryside in a Fiat 500? And do you want to be sure that this exact rental car will be offered to you on location? Then you can choose our Guaranteed Model service. If you choose this service, you will get (as the name suggests) a guaranteed rental car model.
What does similar mean?
In the reservation process, you choose a car in a certain category. For example, you can choose a car in the Comfort category or maybe you want a station wagon. The pictures of the cars you will see are examples. If you choose a particular rental car, it will always say 'or similar'. This means that you are assured of a rental car from the same category with those specifications. This may be different from the model you see on the picture, but don't worry, you will always get a similar rental car model and will never get a Fiat500 if you have reserved a station wagon.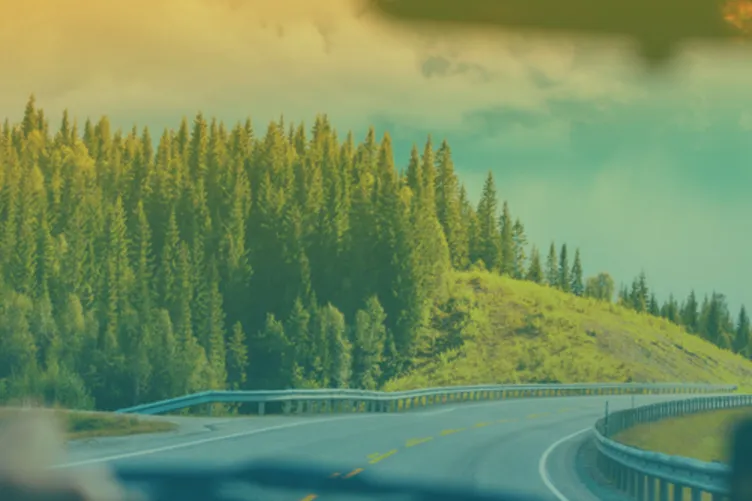 What category of car do you need?
Will you be travelling with hand luggage or a large set of suitcases? Just the two of you, with the whole family or a large group of friends? Are you going for the adventurous back roads, mainly motorways or are you going into mountainous areas? Each type of holiday, each travel party and each destination requires a different category of car. Keep this in mind when you are booking your rental car.
How many people will fit in the car?
Are you mainly going to make short trips to the supermarket or the beach during your holiday? Then comfort and space may not be as important as when you spend many hours in the car during your holiday making trips. Something to keep in mind when booking the right category of car! The icons give an indication of the number of people you can comfortably travel with in your rental car. For example, according to our indication, a rental car from the category Small is suitable for 2 persons and a rental car from the category Economy offers space for 4 persons.
How many seatbelts are there in a car?
To be sure there are enough seatbelts in the cars, it's important to pay attention to this when booking a rental car. This way you can avoid any fines on the spot. Cars in the Small and Economy category have 4 seatbelts as standard. From the Compact category onwards the cars have 5 seat belts.
How much luggage should I take with me in the rental car?
When booking your rental car you should not only think about how many seats you will need for you and your travelling companions, but also about your luggage. Are you only travelling with hand luggage? Are you taking an extra suitcase? The more luggage you take with you, the more space you need in the rental car. And the more space you need, the higher the category of car you should choose. Especially if you travel to different accommodations during your holiday, it's not nice to sit with your suitcase on your lap during the car rides. A spacious car with enough room for luggage is important!
Enough space in the boot
It's also important to choose a spacious rental car, for the space in the boot. After all, luggage belongs in the boot, not on the back seat or in a car with a soft top. Because if your luggage is in sight (and you're just having a coffee on the terrace or a quick errand), then you run the risk of being burgled in the rental car. Oops! Not only an annoying incident during your holiday, but also an insurance issue. Because if your luggage is in plain sight and someone breaks into your car, you are not insured. By means of icons, we give an indication of the number of suitcases that can be taken in the rental car. Tip: soft travel bags are more convenient than hard suitcases, especially if you travel to different accommodations during your holiday. Or opt for an SUV, then you're almost certain to have enough room for your luggage.
What will you be using the rental car for?
When reserving the right category of rental car, it's also important to think about what exactly you're going to use the car for. Practical and short trips? Then a rental car from the Small or Economy category is fine. Are you going to cover a lot of kilometres? Then comfort is more important and a rental car from the Compact category is recommended! And if you're on holiday in a mountainous area, then a rental car from the Comfort category or higher is recommended, because of the engine power.
Which rental car categories are there?
At Sunny Cars there are many categories to choose from: Small, Economy, Compact, Intermediate, Standard, Fullsize, Premium, Luxury and Minivan. We could list the advantages of each category, but you can easily see the difference when searching for a suitable rental car!
Car rental type
Besides the fact that you can choose from different categories of rental cars, there are also different types! For example, a rental car type is a convertible or an SUV. Would you like to book a certain type of rental car? Then choose it in the filter it in the reservation process. You will then see all the rental cars that match your desired type.
What category is your car in?
While booking your rental car you can check on our website which category your car falls into. It's very easy! That way you know exactly what you are booking. You will also find the category on your voucher. When it's time to pick up your rental car, you'll naturally be curious to know which rental car you'll actually be offered. How do you know if the car you're offered is in the category you reserved? Of course you can ask the desk clerk, but it is also mentioned in the local rental contract.
Car category in the rental conditions
At the top of the rental conditions you can read to which category the car belongs. Here this is indicated by letters, such as YB or BC. In the rental conditions we refer to these letters. For example, a different deposit may be charged for each category and this is clarified in the rental conditions by these letters. For example: 'Deposit: €500 for category YB; €600 for category BC'. So always check at the top of the rental conditions in which category your rental car belongs, so you can understand the information more easily!
Sunny Cars category
At Sunny Cars we work with names and abbreviations for our categories. We want to make it as easy as possible for you, by how we have just described it for you.
Car rental category
The local fleet providers work with different names and abbreviations. Fortunately, you don't have to do anything with them! Now that you're up to date with all the information about categories, it's time to book your rental car.
A rental car on request: what does that mean?
Some rental cars from Sunny Cars are booked on request. This means that we have to check availability with the rental partner on the spot before we can confirm the booking definitively.
Rental cars may be on request because there are fewer cars of the booked model available in the fleet of the local rental company, or with those specific characteristics, for example in the case of an automatic or minivan. Cars which are booked at the last minute are often on request too.
As soon as we receive confirmation from the local rental company, we send you a booking confirmation and the invoice. After you have paid the invoice, you receive the voucher, and your booking is confirmed.
If we can't confirm the rental car you would like, then we will look for a suitable alternative for you. If we can find a suitable alternative, we will email you the details so that you can read them yourself at your convenience. The alternative offered by us has already been confirmed by our partner so if it is to your liking, you do not need to wait for confirmation. If the alternative offered is not to your liking, you can always cancel free of charge.