All about returning your Sunny Cars rental car
Eventually, everything comes to an end. This also applies to the wonderful cruising at your holiday destination. The day of returning your rental car often comes sooner than expected. Keep in mind that returning your rental car takes time, so make sure you calculate what time you have to return it in order to be on time for your flight home. For example, if you still need to take a shuttle bus to the airport, plan some extra time for this. It is also useful to find out in advance where the nearest petrol station is to refuel the car. That way you can navigate directly to it. Tip: Don't throw away the fuel receipt after refuelling, because in some cases you have to return it together with the car. Take a picture of it for your own records. More tips on what to pay attention to when returning your rental car? Keep on reading!
Where should I return the car?
Where to return the car at the end of the rental period is always mentioned on your voucher. If you have rented the car from an office at the airport, in most cases it should also be returned there. It is also possible that you have opted for a One-Way, where you return the car at a different location than where you picked it up. As there are several possible situations, there is no single answer. Please check your voucher under "return", because there all the information is clearly stated.
Can I return the car later than stated on the voucher?
No, you can't return the car later than the time mentioned on the voucher. The supplier will probably need this car for the next rental period. Would you like to extend the duration of your rental? Call our car rental experts well in advance to see if you can rent the car a little longer. Even if it's just for a few hours, it's wise to call ahead to avoid paying for missed appointments.
Can I return the car outside opening hours?
Returning the car outside opening hours is no problem at all. Because you already indicate the return time during the reservation, we only show you options of offices where this is possible. Often this can be done by means of a drop off box or key box. You then put your keys in a letterbox and you are ready to go! Such a box is not always available, but sometimes it is still possible to return your car outside opening hours. This is because there is a special person in the office to receive the key. There are often extra costs involved, but we will show you these when you make your reservation. Sometimes this is only possible on request, so we have to check with the partner whether this is possible.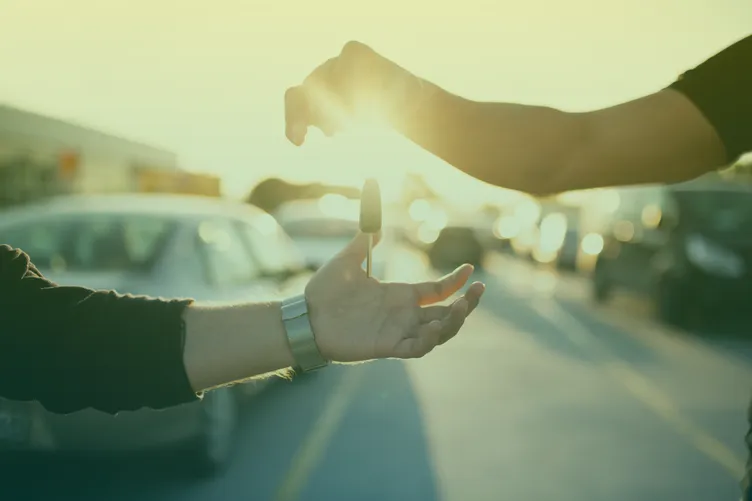 How does it work if I return the car damaged?
Have you caused major damage along the way? Please inform the local rental office. If the damage is minor, like a scratch or a dent, you can report it when you return the car. Always take photos of the damage. It is possible that you have to pay an excess on the spot, but don't worry! You can declare these costs to us and we will reimburse you. After all, you are insured all-in.
Do I get a confirmation after returning the car?
That differs per fleet provider. Often, if you receive a paper confirmation when you pick up the car, you will not receive a confirmation when you return it. If you receive an email after picking up from the local car rental company, chances are you will also receive one after returning the car. But don't worry if you don't have a confirmation of the return. Usually no news is good news! And if not, our customer care department is there to help you with any questions you might have afterwards.
Does the car have to go through a car wash before I return it?
That is not necessary! However, we recommend you to check the car, so our partner does not have to charge for any cleaning costs. Been to the beach or a nice walk in the countryside? Make sure there is no sand or mud left in the car. Try to return the car as it was when you picked it up. Of course there might be some light marks on the inside or outside after your holiday, that's no problem.
I forgot something in the rental car, what to do?
You won't be the first to have left your favourite sunglasses in the glove compartment when returning the car. Make sure you take all your personal belongings out of the car. Did you find out at home that you left something in the car? Please contact the local car rental company to see if the item has been found and to arrange for it to be sent to the Netherlands. The costs for this are for your own account and Sunny Cars does not mediate in case of left behind items. So check all the places in the rental car (yes, even under the seats) to make sure you really have everything!